About Us
About The Chocolate Rose
The Chocolate Rose proudly serves the Pasadena area. We are family owned and operated. We are committed to offering only the finest floral arrangements and gifts, backed by service that is friendly and prompt. Because all of our customers are important, our professional staff is dedicated to making your experience a pleasant one. That is why we always go the extra mile to make your floral gift perfect.

Let The Chocolate Rose be your first choice for flowers.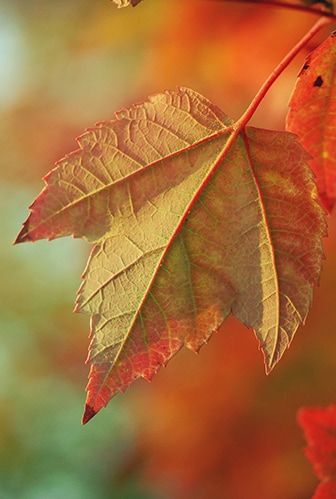 ---
Store Hours:*
*Our shop is open from 9:00 a.m. to 7:00 p.m., Monday through Friday and from 10:00 a.m. to 3:00 p.m. on Saturday.

We are closed on Sundays.

To help assure on-time delivery during the busy holiday season, place your order at least 1 day prior to the following major holidays: Thanksgiving Day, Christmas Day, New Year's Day, Valentine's Day, Easter, Administrative Professionals Week, Mother's Day, Memorial Day, Father's Day, Independence Day and Labor Day.

Our shop will always be closed on the following holidays: Thanksgiving Day, Christmas Day, New Year's Day, Easter, Mother's Day, Memorial Day, Father's Day, Independence Day and Labor Day.
Payment Options
We currently accept Visa, Mastercard, and American Express cards.
Contact Information
If you have any questions or need more information, please contact us by e-mail at thechocolaterose@hotmail.com or call us directly at 713-944-7673. We're always here to serve you and make your flower-sending experience a pleasure.
Areas Served
Our shop serves the following areas and facilities:
Adelphina Senior Citizens
Advantage Funeral & Cremation
Afton Oaks Nursing Ctr
Aldine Community Health Ctr
Aldine Funeral Chapel Inc
Aldon's Adult Daycare
Alief-Sharpstown Funeral Home
All Faiths Funeral Svc
All Faiths Mortuary
All Seasons Care Ctr
Allen Mortuary
Alliance-Health
Alterra Clare Bridge West
American Budget Caskets
American Heritage Funeral Home
Ann Manda Convalescent Home
Anna Dupree Terrace
Arden Courts
Arlington National - Funeral
Arlington National Funeral
Asian Funeral Home
Asthma & Lung Center - Houston
Atria Grapevine Retirement
Autumn Hills Convalescent Ctr
Bay Area Surgicare Ctr
Baylor College Of Medicine
Bayou Manor
Bayshore Medical Ctr
Bayshore Towers Apartments
Beechnut Manor
Bellaire Lodge - Personal
Bellaire Medical Ctr
Belmont Village
Ben Taub General Hospital Aux
Benner Convalescent Ctr
Bennington Center
Beresford Funeral Home
Bill Claire Family Mortuary
Boyd's Funeral Home
Bradshaw-Carter Memorial and
Braeswood Personal Care Homes
Brazosview Health Care Ctr
Breast Imaging Center -
Briar Dale Treatment Center
Briarwood Health Care Ctr
Brookside Funeral Home
Brookside Funeral Home-Cypress
Brookside Funeral Homes
Buckingham
Canterbury Villa Of Houston
Care Solution The
Carl Barnes Funeral Home
Carriage Services
Carriage Services Inc
Carter Funeral Home Inc
Champion Oaks Guest Home
Christus Health
Christus Healthprompt Referral
Christus St Joseph Hospital
Christus St Joseph Outpatient
Christus St. John Hospital
Christus St. Joseph Hospital
Citizens-Turner Funeral Home
Clarent Hospital Corp
Clarewood House
Clark Funeral Svc
Clay & Clay Funeral Home
Clayton Funeral Homes
Clear Lake Regional
Clear Lake Regional Med Ctr
Clear Lake Rehabilitation Hosp
Clouston House
Collins Funeral Home
Colonial Funeral Home
Colonial Oaks
Community Chapel Funeral Home
Compean Funeral Home
Compensation & Retirement Serv
Cornerstone RHF Housing Inc.
Courtyard Convalescent Center
Cremation Inc.
Crespo Funeral Home
Cristo Rey Funeral Home
Crowder Funeral Home
Cy Fair Surgery Center
Cy-Fair Northwest Funeral Home
Cypress Creek Hospital - Adult
Cypress Creek Hospital Center
Cypress Creek Php
Cypress Fairbanks Medical Ctr
Cypress Senior
Cypress-Fairbanks Funeral Home
David Funeral Directors
Deer Park Funeral Directors
Deke Slayton Cancer Ctr
Depelchin Children's Center
Dettling Funeral Home
Dockal Road Personal Care
Doctors Hospital - Parkway
Doctors Hospital - Tidwell
Doctors Outpatient Surgien Ter
Dora's Paradise Personal
Dubuis Health System
Dubuis Hospital-Continung Care
Duncan Funeral Home
Earthman Funeral Directors
Earthman Funeral Homes
Earthman Resthaven
Edenbrook-Champions
El Care Center
El Redentor Apartments
El Redentor Apartments Inc.
Emergency Room
Epoch Assisted Living
Esperanza Family Funeral Home
Evening Starr Villa
Evergreen Commons Inc.
Fairmont Funeral Home
Fairmont House
Faith Memorial Nursing Home
Family Funeral Care
First Class Home Care Service
Fondel Memorial Chapel
Forest Lawn Funeral Home
Forest Park East Funeral Home
Forest Park Funeral Home
Forest Park Lawndale Funeral
Forum Memorial Woods
Frazier Mitchell Funeral
Gambro Healthcare
Garden Oaks Funeral Home
Garden Village
George H Lewis & Sons Funeral
Goldberg B'Nai B'Rith Twr Apt
Golden Age Manor
Golden Meadows Personal Care
Grace Care Center of Cypress
Grace Residence Personal
Gramercy Outpatient
Grand View Funeral Home
Greater Jerusalem Baptist
Greater Morning Star Church
Grimes Funeral Home Inc.
Hallmark
Hampton At Post Oak
Hampton At Shadowlake
Hampton At Spring Shadows
Hamptons Alzheimer's Care
Happy Harbor Methodist Home
Harris County Hospital Dist
Harris County Hospital Dist.
Harris County Mortician's
Harris County Psychiatric
Harris County-Hospital Dist
Health Care Locator
Health Check
Healthcare Center Tx Inc
HealthSouth
Healthsouth Hospital
Healthsouth Outpatient Service
Healthsouth Rehabilitation Ctr
Hearthstone Assisted Living
Hearthstone At Cy-Fair
Hearthstone At Vista
Heartland Health Care Center
Heights Funeral Home
Heights House
Hermann Children's Hospital
Hermann Life Flight
Hermann Park Manor
Highland Park Care Center
Hilliard Funeral Home
HMS Healthcare
Holly Hall Retirement
Horizon Community Residence
House Of Hope
Houston Community Hospital
Houston Funerals
Houston Heights Tower
Houston National Cemetery
Houston Northwest Med Center
Houston Northwest MRI Center
Houston Shoe Hospital
Howard-Glendale Funeral
Hummingbird Care Home
Hunters Creek Chapel
Hyde Park Funeral Directors
HYW Ranch
IHS Hospital At Houston
IMC Physical Therapy
Independent Mortuary Service
Inhalation Therapy Associate
Intracare Hospital & Clinics
Intracare Hospital North
J & J Harrison Personal Care
J B Earthman-Tanglewood
J Pruitt & Pruitt Funeral Home
Jacinto City Health Care Ctr
Jackson Mortuary
James Crowder Funeral Home
James M. Adams MD
James Stripling Funeral Home
John Goldberg Apts For Seniors
Johnson Mortuary & Removal
Johnson's Funeral Home-Calhoun
Johnson's Mortuary & Removal
Just A Blessing Personal Care
Kara Living Center
Kashmere Gardens Funeral Home
Kindred Hospital
Kindred Hospital Bay Area
Kindred Hospital Houston
Klein Funeral Homes
Lakeview Health Care Ctr
Laporte Healthcare Ctr Inc
Leal Funeral Home
Legacy Funeral Group
Legend Oaks West Houston
Lexington Place Healthcare
Liberty Island Personal Care
Life Call Inc.
Lifebridge Hospital
Light Heart Care Homes
Lockwood Funeral Home Inc
Lovett Place
Lyndon Baines Johnson Hospital
M. Renees Personal Care Home
M.D. Anderson
M.D. Anderson Cancer Center
Mabrie Memorial Mortuary
Manor Care Health Service
Manor Care Health Svc
Mariner Health Care Inc.
Mariner Health Of Cypresswood
Mariner Health Of N.W. Houston
Mariner Health-Southwest
Mariner Health-Woodwind Lakes
Marsh Personal Care Home
Marys Room & Board
Massey Mortuary Service
McCoy & Harrison Funeral Home
McDuffie's Mortuary
Medical Center Rehab. Phys.
Melton & Melton Funeral Home
Memorial 55 Plus
Memorial City Hospital
Memorial City Terrace
Memorial Healthcare System
Memorial Healthcare Systems
Memorial Hermann
Memorial Hermann Behavioral
Memorial Hermann Continuing
Memorial Hermann Healthcare
Memorial Hermann Hospital
Memorial Hermann Mem City
Memorial Hermann Spring Shdws
Memorial Hospital
Memorial Oaks Funeral Home
Memorial Oaks Guest Home
Mercy Home Care
Mercy Nursing Home
Methodist Diagnostic Hospital
Methodist Health Care System
Methodist Hospital
Methodist Hospital Auxiliary
Methodist Hospital Foundation
Methodist Medical Group
Methodist West Houston
Methodist Willowbrook Hospital
Metropolitan Funeral Directors
Mill Cott Enterprises
Miller Funeral & Cremation Svc
Morales Family Service
Morales Funeral Home
National Family Home
National Funeral Home
New Vision
Niday Funeral Homes
Nissi Care Homes
Nita Haven Personal Home Care
Northline Manor
Northwest Health Center
Northwoods Funeral Home
O.W. Wiley Mortuary
Oak Haven
Oak Shadows Retirement
Oakcrest Funeral Home
Oleander Commons
One London House
Oscar Johnson Jr. Mortuary
Paradise Cemeteries
Park At Bellaire
Park Manor Of Southbelt
Park Place Of Steeplechase
Park Plaza Hospital
Park Shadows Retirement
Parkway Place
Pasadena Funeral Chapel
Pasadena Interfaith Manor
Pat H. Foley Funeral Directors
Pat H. Foley Funeral Plan
Patients Hospital
Paul U Lee La Porte Funeral
Pearland Community Hosp Corp
Personal Health Care
Pine Tree Cottage
Pine Tree Lodge Assisted Lvng
Pinemont
Plaza Specialty Hospital
Pleasant Hill Village
Pointe Rehabilitation
Positive Adult Living
Premium Casket Co
Pruitt's Mortuary
Pryority Mortuary Service Inc
PSS Partial Hospital Program
Radiology Dept
Rainbow Gardens Care Home
Regency Park
Resthaven Chapel
Richardson Mortuary
Right At Home
Riverside Funeral Directors
Riverside General Hospital
Roentex Inc
Roomes Personal Care
Rosemont Residence
Rosewood Funeral Home
Ross Mortuary
Ruffin Funeral Home
Sacred Hope Funeral Home
Sam Houston Hospital Emergency
Samaritans Of America Medical
San Jacinto Funeral Home
Santana Funeral Directors
Scci Hospital Houston Cntrl
Select Specialty Hospital
Senior Estates
Senior Friends Rosewood Med.
Serenity Homes
Serenity Mortuary
Service Corp International
Settegast-Kopf Funeral Home
Seven Acres Jewish Senior Care
Shady Villa Personal Care Home
Sheffield Funeral Director Inc
Shriners Hospitals - Children
Skipper Lee & Son Eternal Rest
Smith Anchor Care Home Inc
Southfield Health Care Ctr
Southfield Healthcare Ctr
Southmore Park Apartments
Southpark Funeral Home
Specialty Hospital Of Houston
Spring Branch Healthcare
Spring Branch Medical Ctr
Spring Shadows Place
St Jude's Personal Care Home
St Michael Medical Ctr
St. Dominic Nursing Home
St. Dominic Village
St. Jude Childrens Rsrch-Fund
St. Luke's Episcopal Hospital
St. Matthew's Mortuary
Stoneybrook Healthcare Ctr
Stripling Funeral Service
Sunnyside Funeral Home
Superior Funeral Directors
Tarrytowne Estates
Team Encounter
Terrace At Clear Lake
Terrace At West University
Terrace At Willowbrook
Texas Children's Hospital
Texas Children's Hospital -
Texas Children's Hospital/Chca
Texas Heart Institute
Texas Medical Center
Texas Medical Ctr Asstnc
Texas Orthopedic Hospital
Texas Retirement Planning Ctr
Tiffs Tender Care
TIRR In The Texas Medical
Tops Surgical Specialty Hsptl
Tranquility Personal Care Home
Treemont
Trevino & Sons Funeral Home
Trinity Oaks Senior Living
Triumph Healthcare Central
Triumph Hospital
Triumph Hospital North Houston
Truong Medical Ctr
Twelve Oaks Medical Ctr
Univ Of Texas MD Anderson Ctr
University General Hospital
University Place
Uriel Health Care Ctr
VA Medical Center
Valued Retirements
Veterans Funeral Svc
Village On The Park Steeple
Visiting Nurse Assn
Vista Continuing Care Ctr
Vista Medical Ctr
Vista Medical Ctr Hosp Inc
W Leo Daniels Towers
Wallace Funeral Home
Waltrip Funeral Directors
Waterford At Deer Park
West Houston Medical Ctr
West Houston Surgicare
West Oak Geriatric Ctr
West Oaks Hospital
Westbrae Court
Westbury Place
Westchase Gables
William T Siebert Md
Williams & Sons Funeral Home
Woman's Place Of Downtown
Woman's Place Of Pearland
Womans Hospital Of Texas
Women's Atrium
Women's International
Woodforest Funeral Home
Woodland Christian Towers Inc
Woodlawn Funeral Home
Specialty Services
We specialize in the following services:
Large inventory of fresh flowers for any occasion
Weddings / Wedding Flowers
Sympathy and Funeral flowers
Birthday Flowers, Get Well Flowers, Anniversary Flowers
Plants
European/dish gardens
Modern and traditional flower arrangements
High-style floral arrangements
Silk flower arrangements
Dried floral arrangements
Extensive gift line
Gourmet fruit baskets
Gift baskets
Greeting cards
Delivery Policy
A local delivery fee of $10.00 will be added to each order, for each address. (For deliveries outside our local delivery area, this fee may vary.)

U.S. orders must be received before 3:00 p.m. in the recipient's time zone to assure same-day delivery. Orders received after that time will be delivered the following day.

We will do our best to accommodate deliveries at specific times of day, but we cannot guarantee it.

We are unable to make deliveries on Sundays. Deliveries requested on this day will be delivered the following business day.

Delivery of orders to rural route addresses or cemeteries cannot be guaranteed.

We will be happy to accept your international orders if you call our shop directly. We are unable to accept international orders over the Internet.
Substitution Policy
Occasionally, substitutions may be necessary to create your bouquet due to the availability of certain flowers in various parts of the country. Care is taken to maintain the style, theme and color scheme of the arrangement, using flowers of equal value. Additionally, the substitution of certain keepsake items may be necessary due to increased demand, especially during major holidays. In single-flower arrangements, such as an all rose bouquet, or orchids, we will make every attempt to match the flower type, but may substitute with another color.
Privacy Policy
This privacy statement has been created in order to demonstrate our firm commitment to protecting customer privacy.

Information We Collect

If you open an account on our site or make a purchase, we need your contact information including your name, e-mail address and mailing address to complete your transaction.

When you visit our website, we also collect some basic information that does not identify individual users. We use this information to determine our users demographics and interests, so that we can better understand and serve our users.

"Cookies"

Cookies are small files which store certain information about your activity on the website and are stored on your computers hard drive. Our cookies do not contain any personally identifying information. We use cookies to let us know that you are a prior customer, so that you dont have to reenter information you gave us on your prior visits. Most web browsers automatically accept cookies, but most allow you to instruct your browser to prevent the use of cookies. However, if you disable cookies, you will not be able to use certain features of this website.

Our Use and Disclosure of Your Information

When opening an account or making a purchase, you have an opportunity to opt-in or opt-out from receiving emails from us. If you opt-in to receive information from us, we may use your purchase history, contact information and other registration information to provide you with more relevant information and email content. We may send emails to our users regarding changes in our services or other information we believe will be of interest to our users. If you prefer not to receive these emails, you can send us an email with the subject line no emails or reply to our email with the subject line no emails.

If you send us personal correspondence, such as emails or letters, or if other users or third parties send us correspondence about your activities on our site, we may collect such information. We may use that information and other information that we obtain from your use of our site to resolve disputes, troubleshoot problems and enforce our agreement for Terms of Use.

We may share aggregate statistics about our sales, traffic patterns and related site information with other businesses, but these statistics will include no personally identifying information.

We may share your information with Teleflora and other reputable vendors for the purpose of sending out special offers via email and/ or in connection with the services provided by our site such as the delivery of flowers. Your information will not be shared for any other purpose and will be kept secured.

We cannot ensure that all of your private communications and other personally identifiable information will never be disclosed in ways not otherwise described in this Privacy Statement. For example, we may be required to disclose information to the government or third parties under certain circumstances, or third parties may unlawfully intercept or access transmissions or private communications. We can (and you authorize us to) disclose any information about you to law enforcement or other government officials as we, in our sole discretion, believe necessary or appropriate in connection with an investigation of fraud, intellectual property infringements, or other activity that may be illegal or may expose us to legal liability.

Security

This site has security measures in place to protect the loss, misuse and alteration of the information under our control.

All user credit card information is securely communicated using secure socket layer (SSL) software, which is the industry standard and among the best software available for secure commerce transactions.

All user information stored on our server is stored in an encrypted format. Notwithstanding these efforts, we caution you that perfect security does not exist on the Internet.

Linked Sites

If this site contains any links to other websites, we are not responsible for the privacy practices or the content of such websites.

Changes to Privacy Statement; Consent

We may update this Privacy Statement from time to time. You should check this page periodically for changes. By using our site, you consent to the collection and use of your information by us as described in this Privacy Statement.

Questions and Comments

We welcome your questions and comments about this Privacy Statement.